November 2011
Welcome to the November edition of the Ffestiniog Travel Newsletter, in this issue: Ffestiniog Travel staff wear Pyjamas to Work, Special Offers, Refurbishment works at Paris Nord, Paris to Italy, Disneyland Paris and Japan Rail Passes
Office staff wore Pyjamas for Children in Need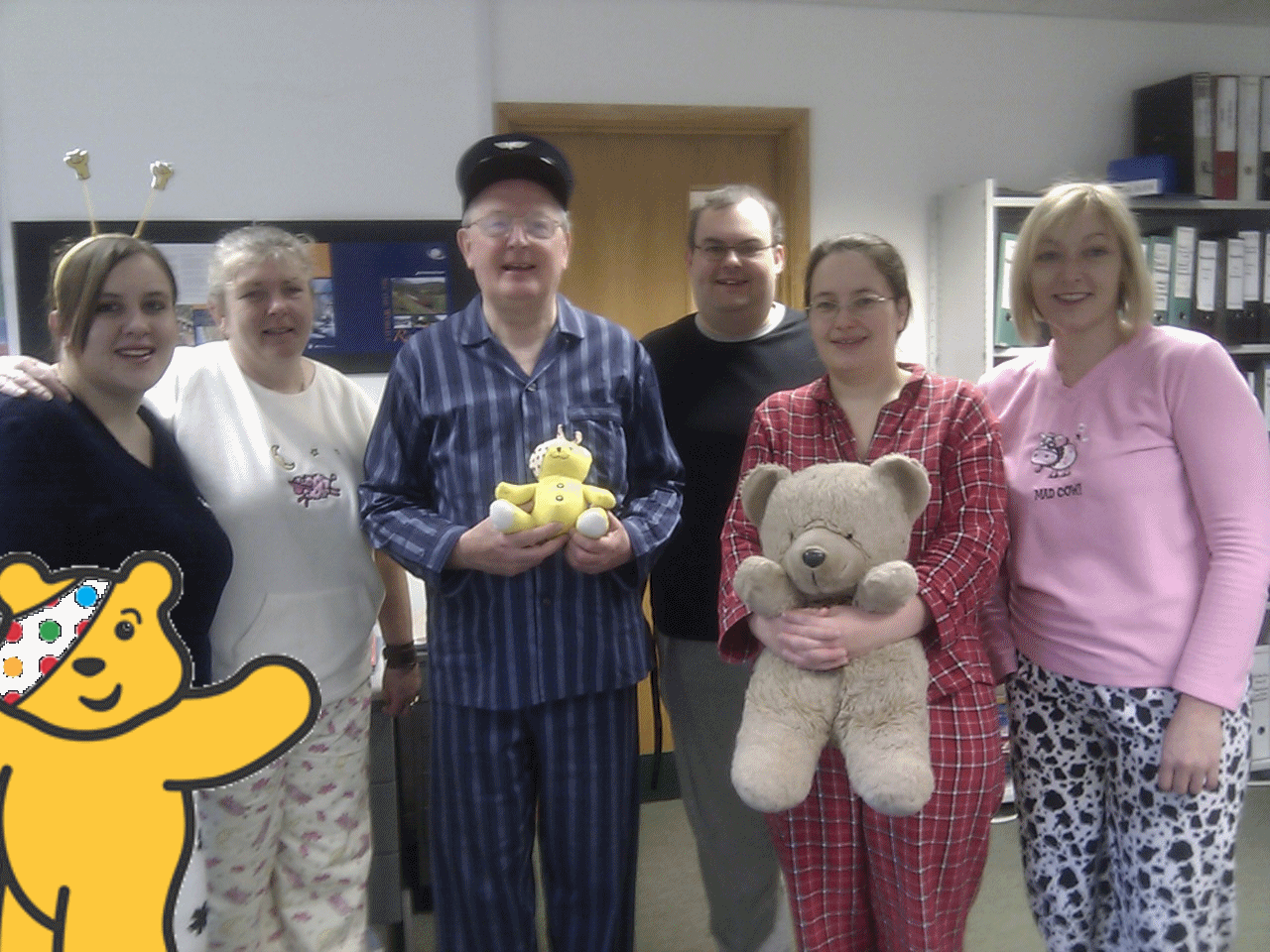 On Friday 18th November the staff in our Penrhyndeudraeth office wore pyjamas to work to raise money for Children in Need.
In total Ffestiniog Travel raised £300 for the BBC's childrens charity through sponsorship and the sale of cakes and cookies in the week leading up to Children in Need.
All the staff would like to say a huge "Thank You!" to all those who donated and we are already making plans for next year!
&nbsp
&nbsp
Special Offers
French high speed services are offering 2 for 1 tickets in First and Second class. Tickets are available on TGV French domestic and international services, including TGV Paris-Luxembourg, TGV Geneva-Mediterranean, TGV Brussels-Provinces and TGV France-Spain services.
These promotional fares are on sale until 13th December 2011 and for travel until 16th December 2011. For example two tickets from Paris to Bordeaux will cost only £65 using the offer. Fares are subject to availability. Please email Dan May to make a booking dan.may@ffestiniogtravel.co.uk
Modernising Paris Gare du Nord for a smoother journey
Over the next few months there will be various renovations in Paris Gare du Nord, all intended to smooth travellers journeys and give a timely makeover.
The changes will open up the space between check-in and the departure lounge to ease the journey through security and passport controls, particularly at busy times.
The first change is the brand new ticket office which is now open, soon to be followed by improvements to minimise queues through check-in and security.
During these renovations, Eurostar advises Standard and Standard Premier travellers to allow extra time on top of the normal 30 minute check-in, particularly between December 2011 and February 2012.
Wherever possible Eurostar will keep 10 minute check-in for Business Premier travellers and Eurostar carte blanche holders. Throughout January 2012 however Eurostar do expect some queues so they would advise that travellers allow extra time and look out for the dedicated Business Premier/Eurostar™ carte blanche line at check-in.
Paris to Italy
We are pleased to announce that the NEW TGV France-Italy services operated by SVI (Societa Viagiattori Italia) are now on sale for travel from 11th December 2011 onwards. This new service will replace the current Artesia Day service which will cease to operate on 10th December 2011. There will be 3 return services linking Paris with Turin and Milan Garibaldi every day.
Newly renovated trains, with Christian Lacroix designed interiors will be used on these routes. First and Standard class seating is available, as well as a bar buffet selling hot and cold meals, drinks and snacks. A trolley service will also pass through the carriages, offering passengers a variety of sandwiches, drinks and snacks.
Prices from Paris to Milan start at just £23.00 one-way in second class and £41.50 one-way in first class, which is cheaper than the current Artesia Day offer. For example a return journey for London to Milan can now cost from as little as £115 per person return*. (Journey times from 10h30 each way). *Prices are based on the cheapest available return fare in second class.
Thello (pronounced Tell - O), a joint venture by Veolia and Trenitalia will operate the new overnight trains linking Paris Gare de Lyon with Rome and Venice. Thello will operate the same routes as the current Artesia Overnight services, though the Paris to Rome service is not due to start until June 2012. Until then passengers are advised to travel overnight to Verona and continue on a Eurostar Italia service to Rome.
Please email Dan May to make a booking dan.may@ffestiniogtravel.co.uk
Disneyland Paris
Eurostar trains to Disneyland Paris are now open for booking right through till 10 November 2012, Eurostar operates five direct services a week outside of school holidays from London St Pancras International, Ebbsfleet International and Ashford International. During school holidays the service runs daily. Return fares start from £69 for adults and £49 for children.
Indirect trains are also available to book from 4 months prior to the travel date.
Did you know that we can also book your hotel and park tickets? Why not contact us today and let the magic begin! Please email Dan May for more information dan.may@ffestiniogtravel.co.uk
Japan Rail Passes
As well as tickets and passes for European rail travel we are also able to offer Japan Rail Passes. These are available in "Ordinary" and "Green" (for superior-class Green Cars), and can be purchased for 7, 14 or 21 consecutive days use. Prices are dependent on the exchange rate with the Japanese Yen but start from around £231 for a 7 day Ordinary pass.
The Japan Rail Pass is valid for all JR group Railways - Shinaksen "bullet trains" (except NOZOMI trains), limited express trains, express trains and rapid or local trains with some exceptions. The pass is also valid for many routes of the JR bus companies and JR Highway Bus Lines as well as the JR Miyajima ferry.
We will issue an Exchange Voucher which can be exchanged at a Japanese railway station for a Japan Rail Pass within three months of the date of issue.
Japan Rail Passes cannot be purchased within Japan and are only available to foreign tourists. Please email Glesni Evans for more information glesni.evans@ffestiniogtravel.co.uk
We can also book you flights to Japan and accommodation. Please email Sheryl Williams for more information sheryl.williams@ffestiniogtravel.co.uk