QUARRY POWER WEEKEND
Friday, 14 September – Monday, 17 September 2012
Ffestiniog Travel invites you to step back in time and enjoy a weekend rich in history, steam power and entertainment. The WHR provides the backdrop for an extraordinary three days celebrating the traditions of the quarry industry and the importance of the steam loco to it. This escorted tour will give you a real taste of what local life was like then and the legacy it has left behind.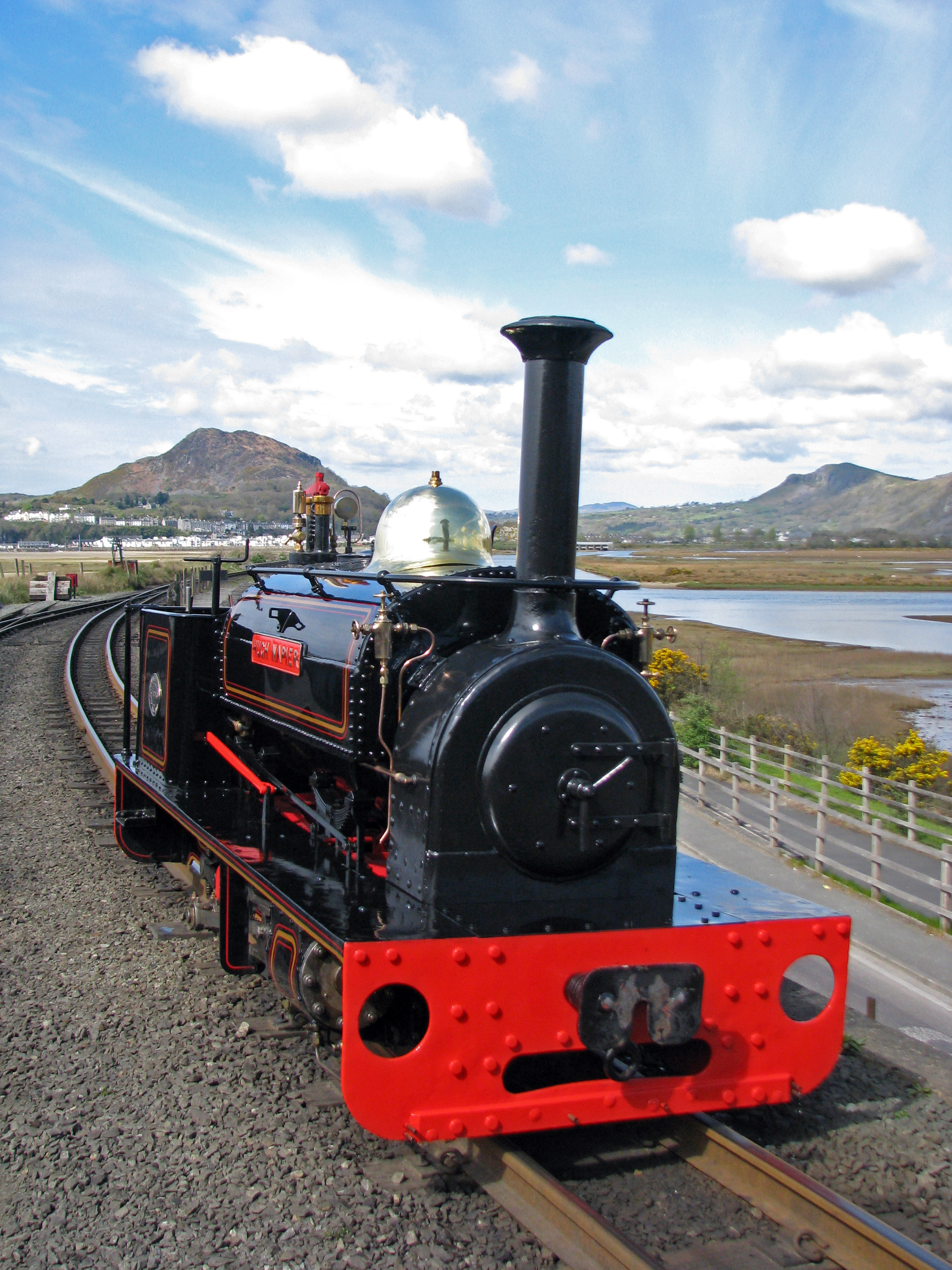 Day 1 History Lesson
Arrive for a 3-night stay at the Celtic Royal Hotel, in Caernarfon. At midday we transfer to Port Penrhyn for a guided walk of Penrhyn Quarry Railway with Dr. Dafydd Gwyn. Transportation will also be provided for those arriving late who wish to join the afternoon activities. In the evening enjoy a 'Nightglow' photographic opportunity in Dinas, with live entertainment from 'The Rough Shunters'. Food and drink will be available for purchase.
Day 2 Loco Line-up
After an early breakfast we make our way to Dinas to see the Locos light up at 7am. Once the first service train is clear, the locos will line up against the coal road wall to replicate the original scrapline. The Nantlle Silver Band will provide the music to enhance the sense of nostalgia. The locos will run to Bron Hebog crossing and proceed as individual locos into Beddgelert Station for re-assembly before onward travel to Porthmadog. There will be another 'Nightglow' event in Porthmadog in the evening. Transportation will be provided to take you back to your hotel.
Day 3 Steam and Slate
We travel to Porthmadog for today's activities when the visiting locos will shuttle between Porthmadog and Beddgelert. The day will include 'The Slate Trail' – a guided walk along the Bryngwyn branch line with guide Jim Comerford. The last service train will arrive back in Caernarfon at 6pm and be followed by a farewell dinner at the hotel.
Day 4 Journey Home
After breakfast, depart Porthmadog.
The tour is priced at £355 per person and £30 single room supplement. If you wish to discuss the content in detail further please don't hesitate to contact us direct on 01766 772030 or email info@ffestiniogtravel.co.uk. The itinerary of the tour can be found on our website at www.ffestiniogtravel.com.
Yours sincerely
Glesni Evans
Glesni Evans
Tour Administrator
Guest locos confirmed at the time of going to press are: Lillian, Eigiau, Stanhope, Sgt. Murphy, Bronllwyd, Hugh Napier and the usual home-based locos. (All subject to alteration) There will be extra trains running all weekend and a selection of sales stands in the Goods Shed at Dinas.

Ffestiniog Travel, First Floor, Unit 6, Snowdonia Business Park, PENRHYNDEUDRAETH, LL48 6LD
Tel. 01766 772957 • Fax 01766 772049