Great Continental Railway Journeys
Documentary series in which Michael Portillo continues his exploration of Great Railway Journeys by venturing into Europe.
Click here to find upcoming broadcasts of the series.
Episode 1 - Thursday 8 November 2012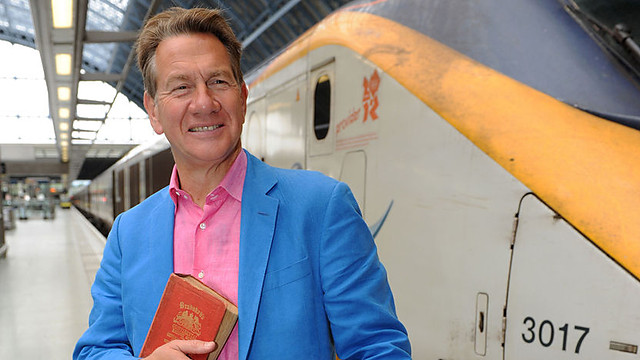 Leaving London behind, armed with his 1913 Bradshaw railway guide, Michael Portillo follows the most popular route of the Edwardian traveller through France.
His first stop is Paris where he absorbs the atmosphere of La Belle Époque, before he travels south to the Cote D'Azur where he samples the Edwardian highlife and learns why the area attracted the rich and artistic alike. He then ends his journey as he arrives at the gaming tables in glamorous Monte Carlo.
Episode 2 - Thursday 15 November 2012
Steered by his 1913 railway guide, on this journey Michael Portillo explores the once-great empire of Austria-Hungary, domain of the famous Habsburg monarchs. Starting in Budapest, the capital of Hungary he travels via Bratislava in Slovakia, to the beautiful and elegant city of Vienna where he immerses himself in pre-war decadence. From there he travels to Salzburg, before heading to the magnificent scenery of the Salzkammergut region to visit the emperor's Austrian summer house at Bad Ischl, where in 1914 European history changed course forever.
Episode 3 - Thursday 22 November 2012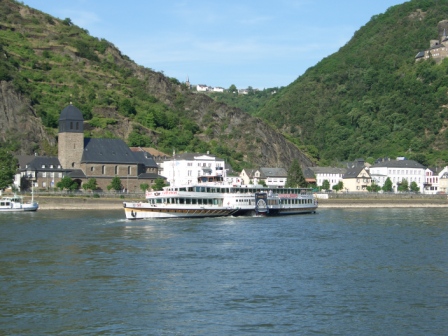 Michael begins this journey in Berlin, the capital of Germany, which at the beginning of the 20th century was a powerhouse of science and technology. Led by his 1913 railway guide, he then heads west via the picturesque Harz Mountains to the industrial Ruhr Valley to learn how imperial Germany was war ready. He then travels south along the tourist trail of the castle-studded Rhein river and ends his journey in the Rheingau to taste the wines of its age old vineyards.
Episode 4 - Thursday 29 November 2012
He begins in the truly international city of Basel and travels east to visit industrial Zurich. He then heads for the glorious Alps and learns how astonishing engineering feats conquered the most challenging peaks, before taking in the striking beauty of Lake Lucerne.
Michael's journey ends with a spectacular ascent by train to Europe's highest station, perched atop Switzerland's dramatic Jungfraujoch.
Episode 5 - Thursday 6 December 2012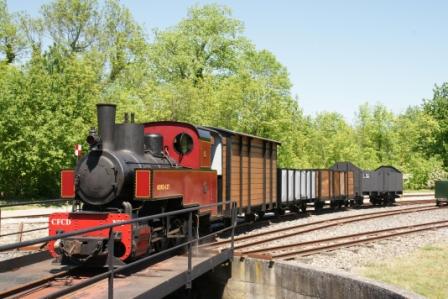 Michael Portillo uses George Bradshaw's 1913 Continental Railway Guide to explore the dazzling cities of the pre-war Low Countries beforing tasting the delicacies of Brussels. He then travels to the French sector of the Western Front, where from 1914 the trains carried a new cargo of artillery shells, with the Edwardian tourists of 1913 replaced by soldiers facing the horrors of the trenches. He will end his epic journey in the forest of Compiegne to hear how, after four years of conflict, the Armistice was finally signed in a railway carriage
Follow Michael
You too can follow in the footsteps of Michael Portillo. Ffestiniog Travel provides a comprehensive ticketing service for European rail journeys.
Episode 1 As in the BBC Documentary the journey starts in the grand St Pancras terminus in London. Eurostar then takes you via the UK's only high speed line to the Channel Tunnel and onto Paris. A change of train, and station, is required in Paris before boarding the French TGV (Train à Grande Vitesse) which whisks you to Marseille. From there follow Michael along the coast to visit La Ciotat, Antibes and Nice using local trains before arriving in Monaco (Monte Carlo). Fares to recreate this journey start from £195.00 for a return ticket in second class. A Paris Visite Card would allow you to explore the Paris Metro and RER network before leaving for Marseille.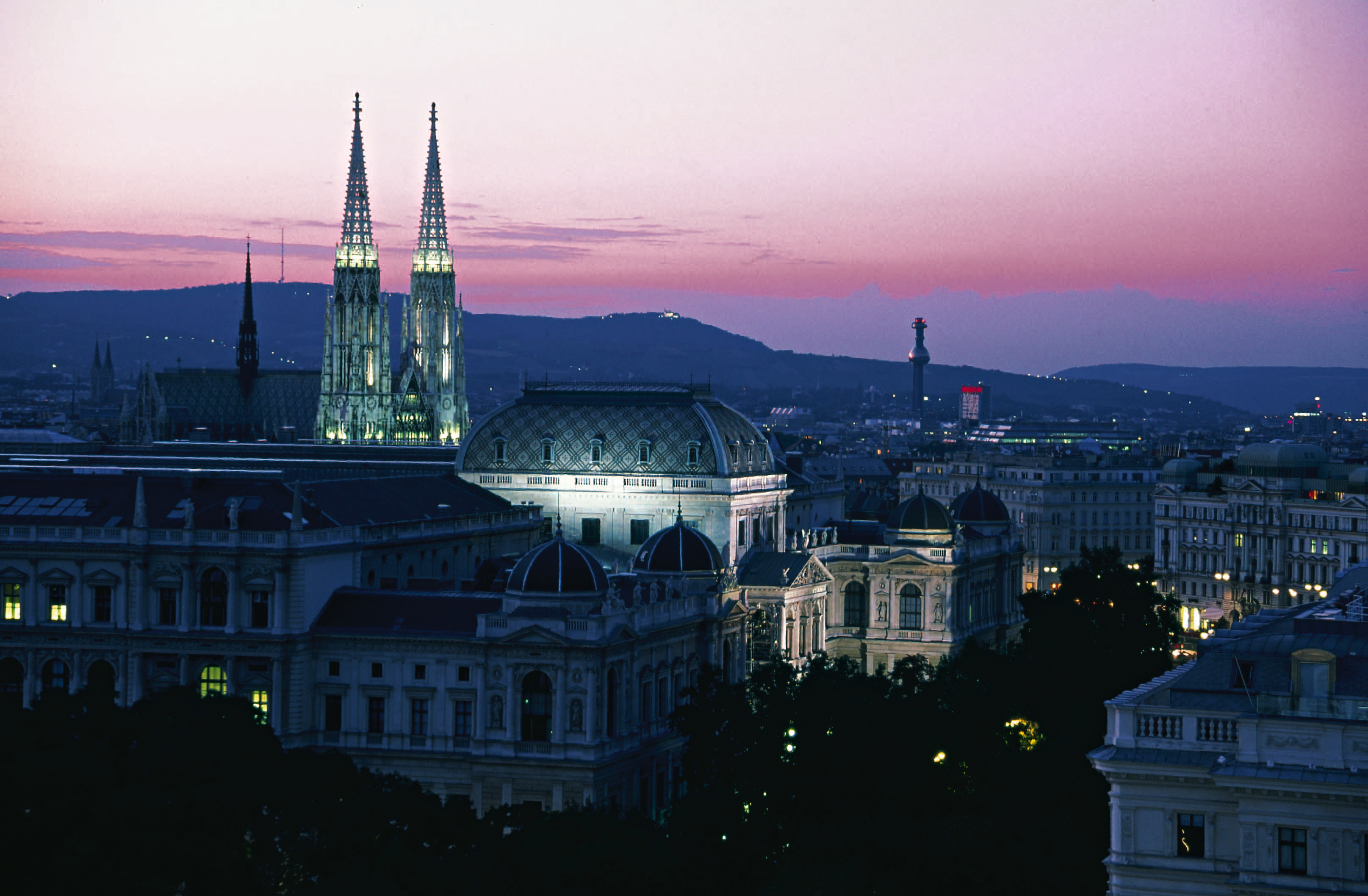 Episode 2 This week, after looking around the historic Nyugati station Michael Portillo begins his journey from Keleti station in Budapest. Travel from Budapest to Bratislava, then take a catamaran along the Danube to Vienna. After exploring Vienna travel on the new high speed RailJet service, reaching speeds of up to 200km/h, to Salzburg. Fares start from £135.00 in second class, including a day trip to Bad Ischl but excluding the catamaran. The catamaran cruise can be booked direct with Twin City Liner online. You may wish to include City Travel Cards to explore the cities visied.
Episode 3 Begin your journey by travelling from Berlin to Hannover, via Magdeburg. After exploring the city travel to Wernigerode, and allow a few days to explore the "Harzer Schmalspurbahen" (HSB) in the Harz Mountains. Then onwards to Wuppertal for a ride or two on the famous Schwebebahn suspension railway hanging from it's rails. End your journey in style by travelling along the banks of the Rhine, one of our favourite scenic routes, stop in Koblenz if you wish and then finally on to Erbach. Fares start from £210.00 for a single journey in second class including a three day ticket for the HSB and a Länderticket valid on the Wuppertal Schwebebahn.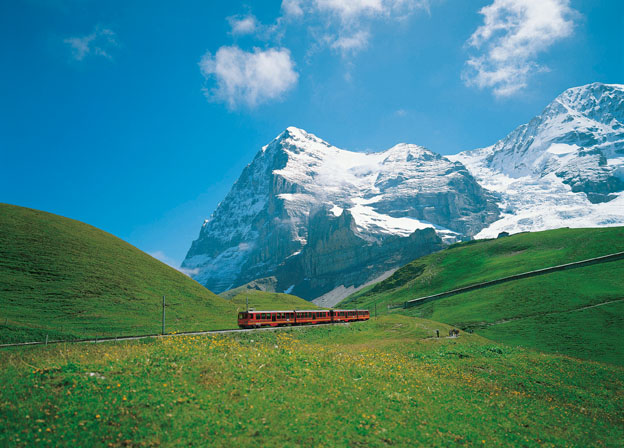 Episode 4 Basel is at the border of Switzerland, France and Germany. Begin your journey at Basel SBB, the Swiss station, and travel through Brugg and Baden before reaching Zürich HB. Then travel onwards to Chur. From Chur travel on the famous Glacier Express to Andermatt, change trains here for Goschenen and the amazing railway engineering that is the Gotthard route to Fluelen. A paddle steamer will take you across Lake Lucerne. The town of Lucerne makes a perfect base for visiting Meiringen, the Reichenbach falls and of course the Jungfrau Railway. The most cost effective way to recreate this journey is to purchase one of the range of Swiss Passes which give unlimited free rail travel on most railways in Switzerland and much more. They also give a 25% discount on the Jungfrau line from Grindelwald, discounted tickets can be purchased on board Swiss trains and currently cost CHF67.50. The Glacier Express requires a reservation costing just £10, and lunch can be prebooked at around £30.
Episode 5 Start your journey by travelling from Amsterdam to The Hague, then on another local train to Rotterdam where you change to a high speed train to Brussels. After exploring Brussels travel via Lille to Mons, and onto Albert before arriving in Amiens. From there day trips to Froissey and Compiègne are possible. Fares from Amsterdam via The Haag, Brussels and Lille to Amiens, with day trips to Froissey and Compiègne start from around £130 per person. The journey from Amiens to Froissey and back is now by SNCF run coach, but you could be rewarded by a ride on the steam hauled "Le P'tit train de la Haute Somme". Trains run most Saturdays from mid April to the end of September, and daily, except Mondays, in July and August. Alternatively you may be interested in our escorted Railways and Wartime - Northern France tour to this area.
If you wish to find out more about European rail travel or would like to book a ticket please don't hesitate to contact us direct on 01766 772050 or email dan.may@ffestiniogtravel.co.uk. If you would prefer to book a holiday including all aspects of Michael's travels please have a look at the Ffestiniog Travel website for suggested package breaks.