Having trouble reading this email? click here.
Ffestiniog Travel Announces Third Escorted Romania Tour for 2013
Romania at Harvest Time
14 September to 25 September 2013
Our growing reputation as the leading UK specialist operator to Romania continues unabated and we are delighted to offer a third opportunity to visit this wonderful East European country next year.
Through our partnership with local operator My Romania we are in a fortunate position to produce unique tours that offer a remarkable insight into this yet undiscovered country that boasts a culture and landscape of a bygone age, so far unscathed by the modern world.
So NOW is the time to experience this traditional beauty and become immersed in local life, staying in good quality, family run 'homestay' accommodation and enjoying locally grown produce. This unspoilt country offers a most interesting and rewarding holiday - regular sightings of horses and carts, farmers working the land, historic villages and its colourful culture will amaze you. A local, professional Romanian tour guide will be on hand, eager to share her country's treasures with you.
So, in addition to our original tours 'Romania – Life as it Used to Be' and 'Romania's Golden Colours', we have added a 12-day tour entitled 'Romania at Harvest Time' which captures the country at its most fruitful part of the year as the farmers reap their produce and prepare for winter.
As with the other tours, the Romanian harvest holiday will include similar highlights such as a visit to the beautiful fortified citadel of Sighişoara, a UNESCO World Heritage Site and birthplace of Vlad the Impaler (better known to us as Count Dracula). Nor are the Painted Monasteries of Bucovina overlooked with visits to three. Trains are also included on this trip with a journey on the Sovata narrow gauge rail line to Campu Cetatii and a steam train ride on a 20km section of the Vaser Valley where we will have the chance to see the logging trains in action. We also visit the steam narrow gauge line at Moldovita. The famous Merry Cemetery where the gravestones have been painted by local artists to depict the lives of those who have passed away will not disappoint.
Numbers on our Romanian tours are limited due to the size of the 'homestay' accommodation, but you benefit from being part of a smaller, more intimate group of like-minded travellers.
With this in mind please don't hesitate to visit our website at www.ffestiniogtravel.com to see the 'Romania at Harvest Time' itinerary in full or view the other two tours if you haven't already done so. We would be delighted to talk about these tours in more detail over the telephone so please call us on 01766 772030. If you prefer email info@ffestiniogtravel.co.uk with any questions or to indicate your interest.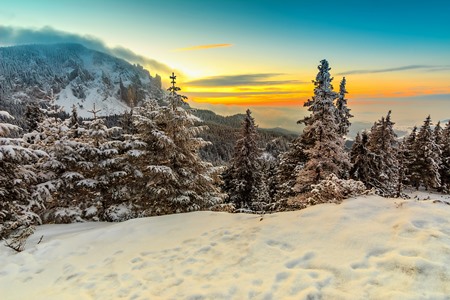 The Modovita Train © Ramona Cazacu

Ffestiniog Travel, First Floor, Unit 6, Snowdonia Business Park, PENRHYNDEUDRAETH, LL48 6LD
Tel. 01766 772957 • Fax 01766 772049