Having trouble reading this email? click here.
Great Continental Railway Journeys
Michael Portillo continues his exploration of Great Railway Journeys by venturing into Europe. This five episode series is being shown on Thursday evenings at 9pm on BBC 2 and BBC HD.
Episode 1 - Thursday 8 November 2012
Leaving London behind, armed with his 1913 Bradshaw railway guide, Michael Portillo follows the most popular route of the Edwardian traveller through France.
His first stop is Paris where he absorbs the atmosphere of La Belle Époque, before he travels south to the Cote D'Azur where he samples the Edwardian highlife and learns why the area attracted the rich and artistic alike.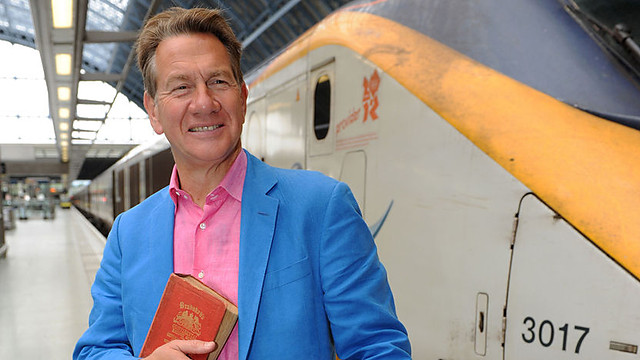 Michael Portillo in St Pancras station © BBC
He then ends his journey as he arrives at the gaming tables in glamorous Monte Carlo.
Follow Michael
You too can follow in the footsteps of Michael Portillo. Ffestiniog Travel provides a comprehensive ticketing service for European rail journeys. As in the BBC Documentary the journey starts in the grand St Pancras terminus in London. Eurostar then takes you via the UK's only high speed line to the channel tunnel and onto Paris. A change of train, and station, is required in Paris before boarding the French TGV (Train à Grande Vitesse) which whisks you to the south of France. Journey time from London to Monaco (Monte Carlo) is 9 ½ hours and fares start from £145.00 for a return ticket in second class.
If you wish to find out more about European rail travel or would like to book a ticket please don't hesitate to contact us direct on 01766 772050 or email dan.may@ffestiniogtravel.co.uk. Further information can be found on our website www.myrailtrip.co.uk.

Ffestiniog Travel, First Floor, Unit 6, Snowdonia Business Park, PENRHYNDEUDRAETH, LL48 6LD
Tel. 01766 772957 • Fax 01766 772049