Special Interest Tours for 2013
We are delighted to be running two stimulating special interest tours this year that explore two very different islands - appealing to those with a keen or even a mild interest in geology or flowers. These two tours, led by experts in their field, are open to anyone who enjoys an educational holiday with like-minded people.
The Geology and Scenery of Anglesey – 10th April to 16th April 2013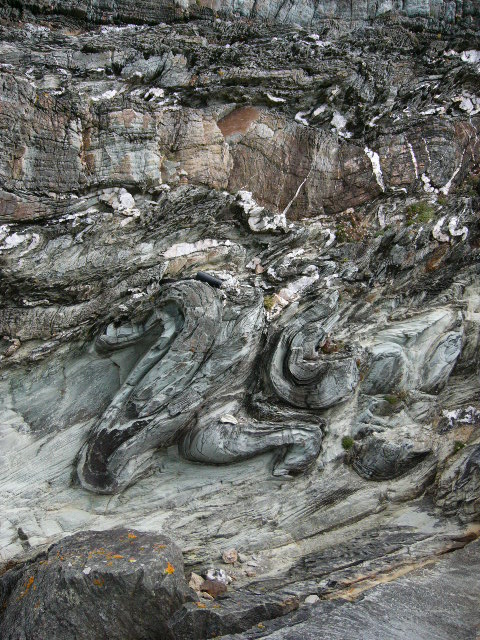 Rhoscolyn
Folded mudstones
This 7-day tour of Anglesey is a geology study tour in association with the Wilmslow Guild Centre for Adult Education. Ffestiniog Travel have been arranging special interest tours for the Guild for the last 15 years and we are proud to have helped develop their educational tour programme.

Anglesey has been designated an Area of Outstanding Natural Beauty, for its lovely beaches and interesting natural history, and more recently as the UNESCO Geopark of Geomon, for its unique geology. Tour leader Dr. Christine Arkwright, a geology tutor with the Open University and Wilmslow Guild, will identify the ancient rocks which underpin this beautiful island, formed more than 600 million years ago in deep oceans towards the south pole. Plate tectonics moved these rocks northwards into tropical seas where continents were squeezed together to produce the complex patterns of folds and faults seen in the cliffs around Rhoscolyn and Holyhead. The younger sandstones and fossiliferous limestones of eastern Anglesey were then deposited and subsequent ice ages and seas level changes carved out the landscape seen today.

Your travel, accommodation at the Cymyran Hotel at Valley with breakfast and three course evening meals are included in the tour price - from £975pp. This price also covers all your field trip excursions and even a ride on the Welsh Highland Railway.
Wild Flowers of Majorca - 15th April to 22nd April 2013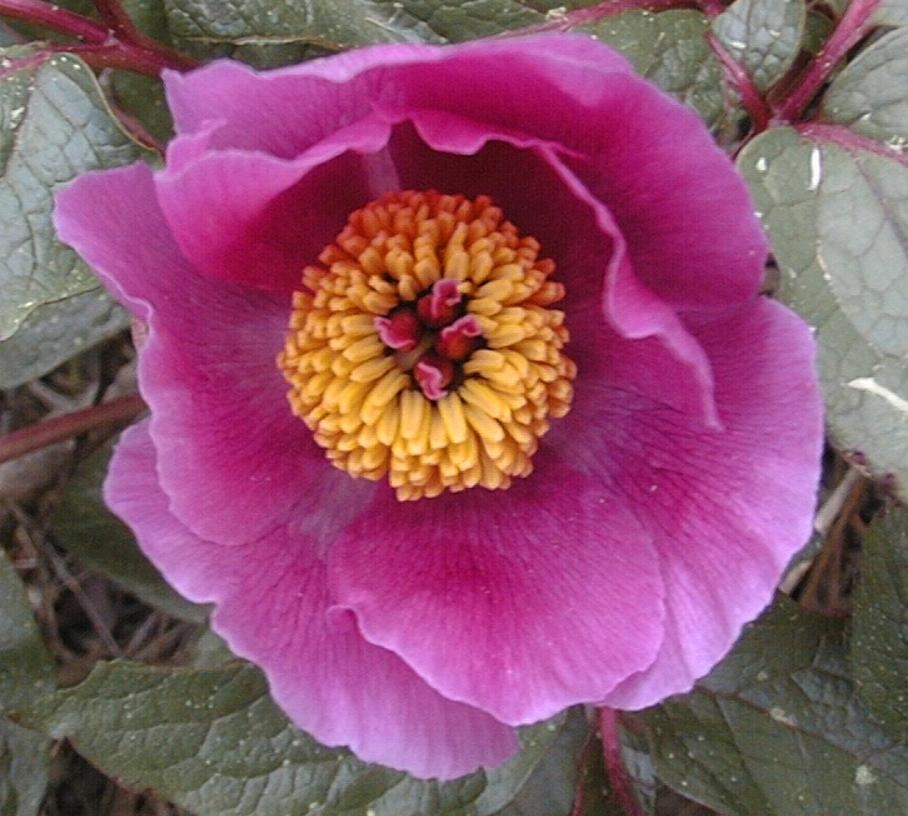 Paeonia cambessedessii
Another island to explore – Majorca is the largest and most diverse of the Balearic Islands, home to an extensive flora, seen at its best in Spring. We stay on the quiet and beautiful north coast during this 8-day tour, visiting a wide range of natural habitats, encompassing marshland, mountain valleys, rocky shores and sand dunes, as well as formal gardens and Neolithic sites. Some plants will be familiar, being native to Britain, and some exhibit features adaptive to the Mediterranean climate. There are many others that are unique, their characteristics and distribution bearing witness to the thirty million year old history of the western Mediterranean. Botanist and lecturer at Manchester University, Dr Robert Callow, will lead this tour and share his specialist knowledge of the subject with you.

Please note that the UK departure for this tour is from Manchester Airport. Flights, accommodation with breakfast and evening meals and all excursions, led by Dr Callow with accompanying study notes, are included in the tour price – from £1,300pp. It is not a strenuous tour, but we should mention that it is an educational experience as well as a holiday.
Please visit our website at www.ffestiniogtravel.com or click direct on The Geology and Scenery of Anglesey or Wild Flowers of Majorca for full tour itineraries. Please don't hesitate to call us direct on 01766 772030 or email glesni.evans@ffestiniogtravel.co.uk if you have any questions.
Yours sincerely
Glesni Evans
Glesni Evans
Tour Administrator

Ffestiniog Travel, First Floor, Unit 6, Snowdonia Business Park, PENRHYNDEUDRAETH, LL48 6LD
Tel. 01766 772957 • Fax 01766 772049