The Splendour of Corsica
New dates – 1 October to 14 October 2013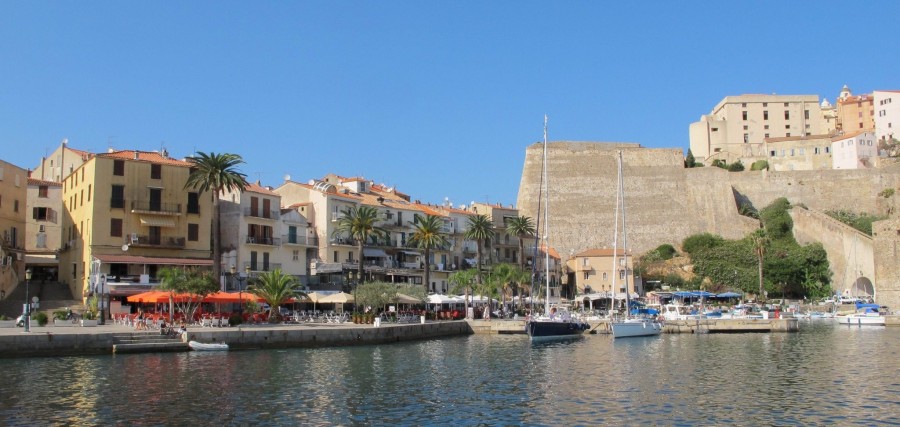 A harbourside panorama
© Richard Stedman-Jones
We are writing to inform you that we have delayed our departure to the Mediterranean island of Corsica by a month - providing an opportunity to enjoy its early autumn beauty and pleasant heat.
After travelling by train to Nice for a 2-night stay you will have relaxed into your holiday by the time we reach Corsica, known as the 'mountain of the sea' with 50 peaks reaching over 2,000m high. We base ourselves for the first three nights in the town of Bastia which oozes culture and history. There are plenty of scenic walks to enjoy the warm autumn temperatures. A full day spent at the northernmost tip of Corsica at Cap Corse offers dramatic views of the breath-taking mountain ridges that sit either side of the point.
A train ride to Ajaccio journeys through some of the most amazing scenery on the island. The line between Corté and Bocognano ranks as one of the most scenic railways in the world. The autumn colours embellish this beauty further as you pass valleys, gorges and lush green pastures.
Two nights in Ajaccio gives you plenty of time to explore the birthplace of Napoleon Bonaparte with its narrow alleys steeped in history. A train ride to our final destination of Calvi includes a journey along the island's western coastline giving spectacular views. Calvi like the rest of Corsica will not disappoint with its Citadel and the nearby island of Scandola, a World Heritage Site.
This later departure date to Corsica has the advantage of avoiding the summer heat and crowds to allow you to enjoy the full benefits of the 14-day escorted tour, priced from £1,895pp.
Please visit our website at www.ffestiniogtravel.com or click 'The Splendour of Corsica' to view the tour itinerary in full. Unescorted options are also available on this tour so please don't hesitate to contact me jenene.craven@ffestiniogtravel.co.uk to discuss dates and opportunities.
Yours sincerely
Jenene Craven
Jenene Craven
Tour Administrator

Ffestiniog Travel, First Floor, Unit 6, Snowdonia Business Park, PENRHYNDEUDRAETH, LL48 6LD
Tel. 01766 772957 • Fax 01766 772049