If you enjoyed holidaying with us now is the time to share your experience and get the chance to win one of 22 luxury holidays worth a total of more than £170,000! You've got until midnight this Sunday, 27th October 2013, to cast your vote!
The 2013 Telegraph Travel Awards includes for the first time a 'Specialist Tour Operator' category which means Ffestiniog Travel qualifies for its expertise as a rail tour operator.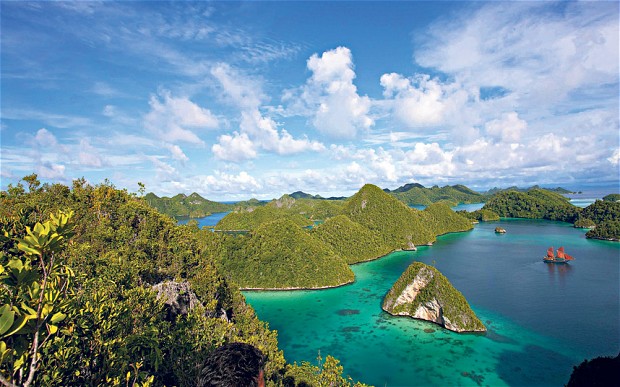 Fancy a free trip here? A sailing holiday in Indonesia is one of 22 prizes up for grabs © Telegraph
The Telegraph recognises the time spent filling in the survey, when nominating Ffestiniog Travel as your chosen Specialist Tour Operator, by offering prizes that include a trip on a private super yacht in the south of France. Other prizes include ultimate wildlife experiences in Kenya and the Galápagos, time in beach retreats from Bali to St Barts, and stays in the world's finest hotels – from Château Saint-Martin on the Côte d'Azur to the Kristiania in Lech, in the Austrian Alps. In addition, there are a number of iPad Minis to take with you on your travels.
Click on the following link http://www.telegraph.co.uk/travel/travel-competitions/10188594/Telegraph-Travel-Awards-2013.html to find out more about this exciting opportunity.
So if you were impressed by your Ffestiniog Travel rail holiday then please vote for us in this year's Telegraph Travel Awards. Spare a little time this weekend to fill in the survey and give us your vote. The Telegraph greatly appreciates your feedback in its holiday survey and is keen to reward you by offering such fantastic holiday prizes.
We would certainly appreciate your nomination so don't forget for a chance of winning a holiday that the deadline is midnight on Sunday. GOOD LUCK!