Special Interest Tours
Are you a member of an active hobby club, a keen gardener, art lover, classical music fan? Did you know at Ffestiniog Travel we have provided travel arrangements for special interest groups for many years. If you are part of a group of like-minded people who want to explore your particular interest further afield then we can help arrange travel and accommodation. Find out more about our Special Interest Tours and contact us direct to discuss further.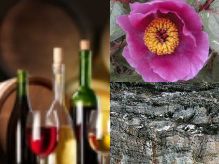 Wine tasting, Rhoscolyn Folded mudstones and Paeonia cambessedessii
European Tailor Made Breaks
Did you know Ffestiniog Travel run a busy Tailor-Made service and regularly organise mini-breaks to the Continent for couples, individuals and groups. We can supply rail tickets, arrange organised mini-breaks or just flights to any destination in Europe. Our MyRailTrip team can secure seat reservations and supply train tickets to European destinations no matter how complicated and will get you the best price. If you prefer to fly direct we can arrange that too. For those who are looking for a more organised city mini-break then we not only arrange travel but also find accommodation and book entrance to tourist attractions in advance on your behalf, see our Weekend Mini Break options to find out more.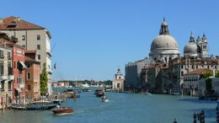 The Grand Canal, Venice ©John Robson
Great Continental Railway Journeys (GCRJs)
For those who missed the second series of this popular BBC2 railway offering then did you know that the DVD is out on April 28th? You can pre-order your copy by clicking here. It makes for the ideal gift for lovers of rail travel. If any of the journeys taken by Michael Portillo in the first or second series of GCRJs captured your imagination then why not take the journey yourself, we have followed Portillo's footsteps and created replica GCRJ tours. Don't hesitate to contact us for more information.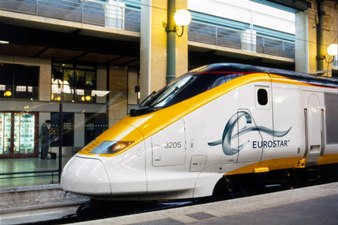 Eurostar ©Voyages SNCF
North Wales Boasts Popular Seaside Town and Much More
Did you know that the North Wales seaside town of Llandudno was recently listed in the top 10 of popular UK destinations by TripAdvisor. The Victorian town came in 8th and was the only Welsh destination in the top 10. Why not find out for yourself and experience the charms and attractions of this north coast resort. Extend your trip to the top right hand corner of Wales and discover more of its hidden gems. We arrange many Welsh Mini-Breaks, and can tailor your trip to include any of the sights you wish to see from Snowdon to Portmeirion with lots of steam railway rides en route.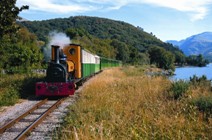 ©Llanberis Lake Railway
If you have any travel questions or a personal rail holiday in mind Ffestiniog Travel services extend to more than escorted rail tours. Call us on 01766 772030 or email info@ffestiniogtravel.co.uk with your queries.