Full Steam Ahead on May Bank Holiday Weekend
Ffestiniog Railway Celebrates 150 years of Passenger Services
If you are considering a railway-themed getaway on the May Bank Holiday weekend then the place to be is North Wales when you will be able to immerse yourself in a surplus of steam engines as the Ffestiniog Railway (FR) celebrates 150 years of running passenger trains.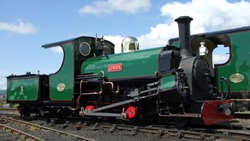 Linda - FR Locomotive
The 4-day commemorative event from 1st to 4th May 2015 promises to be a spectacle of steam as the FR brings out lovingly restored Victorian carriages, 19th and 20th Century engines, Single and Double-Fairlie locos, 'England'-hauled trains and much more to run along sections of the FR rail route.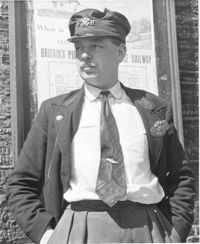 Allan Garraway
Ffestiniog Travel has put together a mini-break giving you the chance to be part of the celebrations. Our 'FR Celebrates 150 years of Passenger Services' break offers accommodation and a weekend travel pass for journeys on the FR special trains and the Welsh Highland Railway (WHR) over the four days.
You will be based in the heart of the festivities in Porthmadog - easy access to the town's Harbour Station where trains for both the FR and WHR depart. Many visitors are expected to descend on the harbour town, close to the wonderful Snowdonia National Park, to enjoy the festivities and carnival atmosphere.
Experience what it was like for the quarrymen who first used the railway to travel to work in 1865. They were soon joined by Victorian holidaymakers who enjoyed the views from the relative comfort of specially built passenger carriages. This period together with the FR's post 1955 'preservation era' will be remembered during the weekend. You can read more about the event on the FR website.
There will be a special service to remember the late Allan Garraway who played a major role in the restoration and preservation of the FR from 1955 after several years of closure. Under his leadership as FR General Manger he added to the Victorian carriages and with the help of dedicated volunteers created a world class tourist attraction, drawing hundreds of thousands of visitors to the railway. He died on 30th December 2014 and the weekend will pause to remember his contribution at a special memorial service on Sunday 3rd May at Tan y Bwlch station when a special 'free' train will carry people from Porthmadog to the service. You can read more about Allan Garraway and his time at the FR in this Telegraph obituary.
This is expected to be a very popular weekend so please contact us sooner rather than later to secure accommodation and seats on the special train services operating during the anniversary event. For more information please contact Jenene Craven direct on jenene.craven@ffestiniogtravel.co.uk or call 01766 772030.
Yours sincerely
Maria Cook
General Manager

Ffestiniog Travel, First Floor, Unit 6, Snowdonia Business Park, PENRHYNDEUDRAETH, LL48 6LD
PRIVACY NOTICE AND NO SPAM POLICY:
We at Ffestiniog Travel take your privacy seriously. You have received this message because your address was placed on our mailing list. We will only send information which we hope will be of interest and will not share contact details with other organisations without your permission. If you do not wish to receive further emails please send an email to kate.berry@ffestiniogtravel.co.uk with "unsubscribe" in the subject line. If you no longer wish to receive our brochures please state this in your email.