We Are Moving…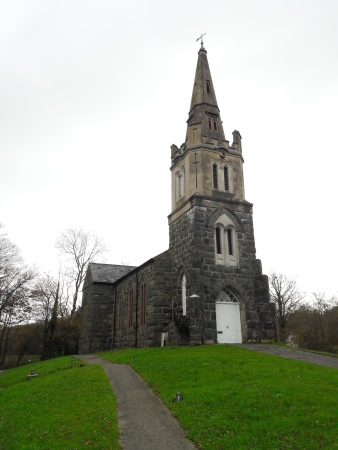 Tremadog Church
If the run up to Christmas isn't busy enough we are about to move offices as well! Our new home from the 13th December 2017 is a little more interesting and has lots of character – a Grade II listed church!
The Church of St Mary is a Gothic style church that dates back to 1811 and was financed by William Madocks who created the small market and post town of Tremadog as part of the reclamation of some 1000 acres of marshland in 1800. The town was built on the proposed new mail route from London to Dublin and the plans also included the construction of a woollen mill, town hall, market, church chapel and housing.
The church is now owned by a Trust (Cyfeillion Cadw Tremadog) that was responsible for its restoration after the church was closed in 1995. Despite recent modifications the church retains significant elements of its original 19th Century character and construction and still has a working clock tower which chimes on the hour!
The Trust is delighted to have Fffestiniog Travel as the church's new tenant as we too are owned by a local Trust, the Ffestiniog & Welsh Highland Railways Trust (FR/WHR), and both have a shared passion to protect the fabric and heritage of the local area.
It will be business as usual as we expect the transfer to the church, just three miles from our current office, to be as seamless as possible so please continue to contact us by email at info@ffestiniogtravel.co.uk or via our website at www.ffestiniogtravel.com.
Our new telephone number will be available from Wednesday 13th December and will be 01766 512400.
Ffestiniog Travel's new address is
Former St Mary's Church, Tremadog,
Gwynedd, LL49 9RA
If ever you are in the area please come and visit us and see this delightful church for yourself whilst considering taking a rail holiday with us!
Kind regards
Maria Cook
General Manager

Ffestiniog Travel, Former St Mary's Church, Tremadog, Gwynedd, LL49 9RA